Do console your poor friend, who is so troubled to see his paintings so miserable, so sad, next to the radiant nature he has before his eyes! 
(Jean-Baptiste-Camille Corot)
The first time I painted outdoors was a ground-breaking experience in my life. I felt free, sensing a cold breeze on my cheeks on a hot summer day, listening to singing birds, enjoying the curious peek of strangers passing by, joyfuly observing the ever-changing light on trees, trying to be as deft as possible, struggling with other species like bugs and flies, and the sun-kissed look I got from a lengthy sitting.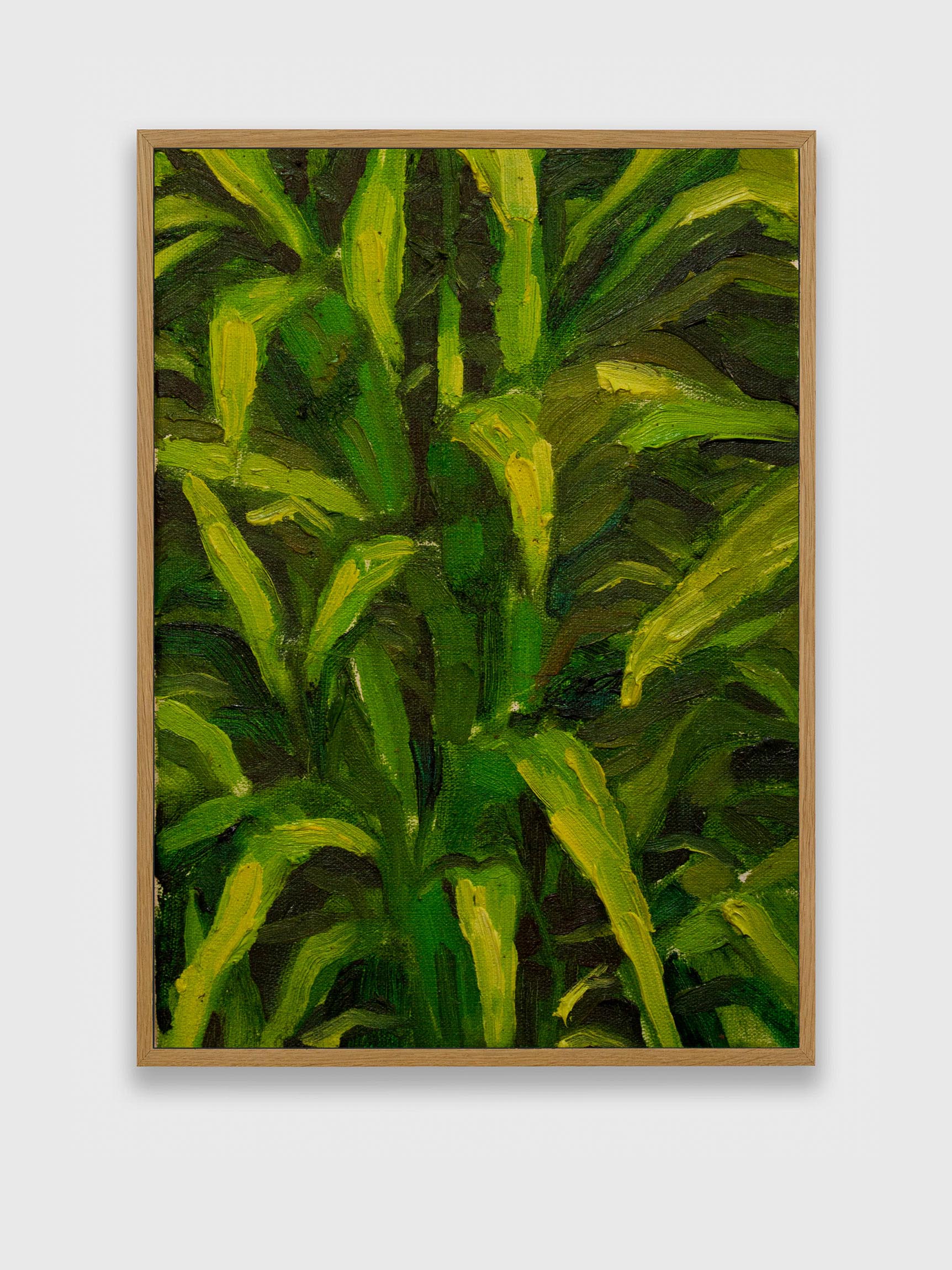 Starting From East to North
Whenever I went to nature, I brought my gear. Most of my destinations were located in northern and eastern Iran. I painted mountains, prairies, seas, forests, farms, deserts, and historical buildings in wastelands.
Celebration of Nature
To me, these paintings are modest celebrations of nature. They are about the pleasant experience I lived, looking at its sublimity and how it puts a spell on you and takes you away from yourself toward unity with nature.
I loafe and invite my soul,
I lean and loafe at my ease observing a spear of summer grass.
My tongue, every atom of my blood, form'd from this soil, this air…
Song of Myself by Walt Whitman
Being Poetic
I feel like a beginner in my journey to paint nature. I want to be more poetic about it. To be able to draw a tree in red. To see the sunset sky as a sunk piece of fabric in a bath of warm colors.
Painting in Desert: The Weeping Bride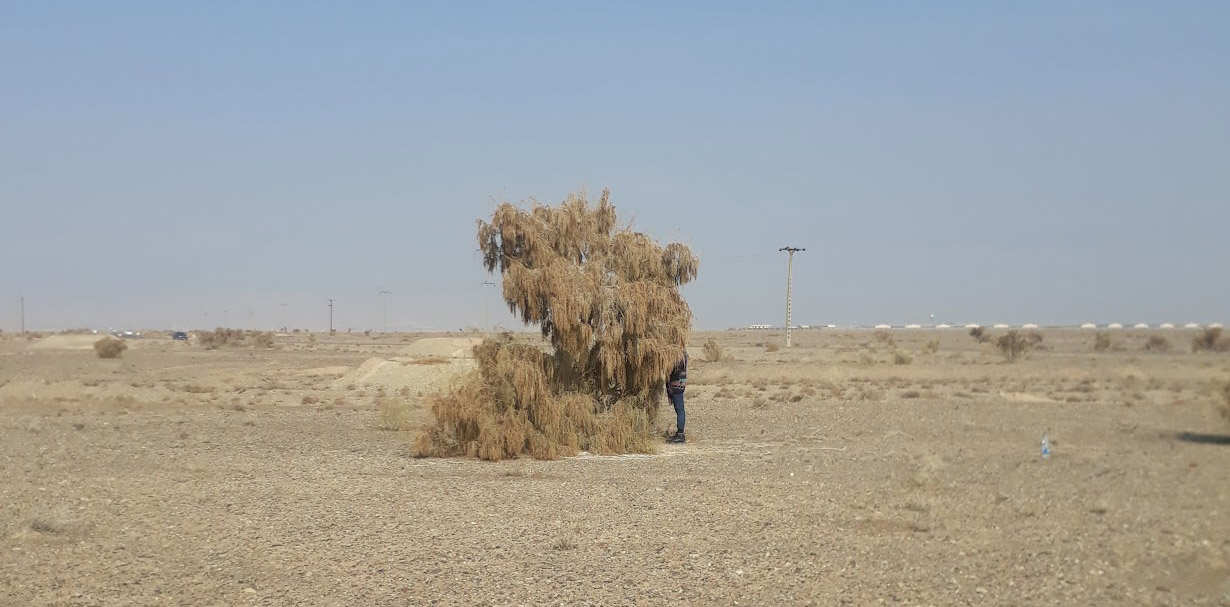 We were driving on a road in the center of the Kavir desert with two of my friends. There were these strange and outspread bushes far in the desert. I asked to pull over and visit one of these bushes. As we got closer, the bushes became golden trees. It had thousands of miniature golden flowers on its branches. I started to paint.
The tree had a droopy shape, like it was weeping. Inspired by Nezami Ganjavi, a renowned ancient Persian poet, and the oddity of the tree, I started daydreaming. In my dream, the tree was an elegant bride. It was her wedding, and she wore a breathtaking dress decorated with uncountable golden flowers. The wedding was dazzling. Everybody was full of joy until the groom was suddenly missing. His foot tracks suggested that he went out to the desert. The bride followed his foot track into the wasteland until she found his dead body. She burst out crying. She cried so much that her body dried up, and she turned into an enchanted tree.
Snow: The Magic of Blue and Orange
Blue-Orange is the ultimate color composition in nature. You see it in the sky when sunlight adds orange to the clouds and the clouds become blue-grey. The snowy landscape is also dominated by this complementary scheme. Snow whites are light orange and the shadows are light blue.
Green Hills of Fandoqlu
I learned a lot from making these two paintings. In 'Ardebil View from Fandoqlu' I created a deep landscape that you fall into. It was possible by a gradient of green shades from warm to cold, the arrangement of hills, and the aerial perspective that covers the town in a light blue haze.
In 'Fandoqlu', I created a landscape that unfolds and comes out of the picture. The great green hill covers the horizon and fills out the canvas. It's a respect to the sublimity of Fandoqlu Hills.
Nature and Man-made Objects
In my rural paintings, I have a similar taste in subjects to my urban paintings. I like to include artificial objects like bridges and buildings. I enjoy the contrast between the grandeur of nature and the inelegance of modern human design. I also relish the familiarity and modesty.
Going Deeper into the Landscape
The landscape was essential for me to learn about painting. I felt an urge to celebrate the splendour of Fandoqlu hills, the enigma of Kavir desert, and the calmness of eastern farms. Like Hockney's homage to his mother-land, and Rackstraw Dawns' detailed observation of his surroundings, I want to go deeper in worshiping nature with color. Traveling around the country and painting is a way to learn skills for doing that.